How do you assess value, in life and in business?
Xpresso Blog
Concepts of value are a funny thing. What one person sees as holding value, another may find worthless. As a society we put value on some things because it was practicable to do so – gold became a form of 'value representation' because it hit the sweet spot of scarcity and abundance, as well as being non-consumable. It made for a perfect currency. But the extent to which you actually want a gold watch on your wrist depends on many more nuanced things; not least of which is whether you actually like the look of gold jewelry.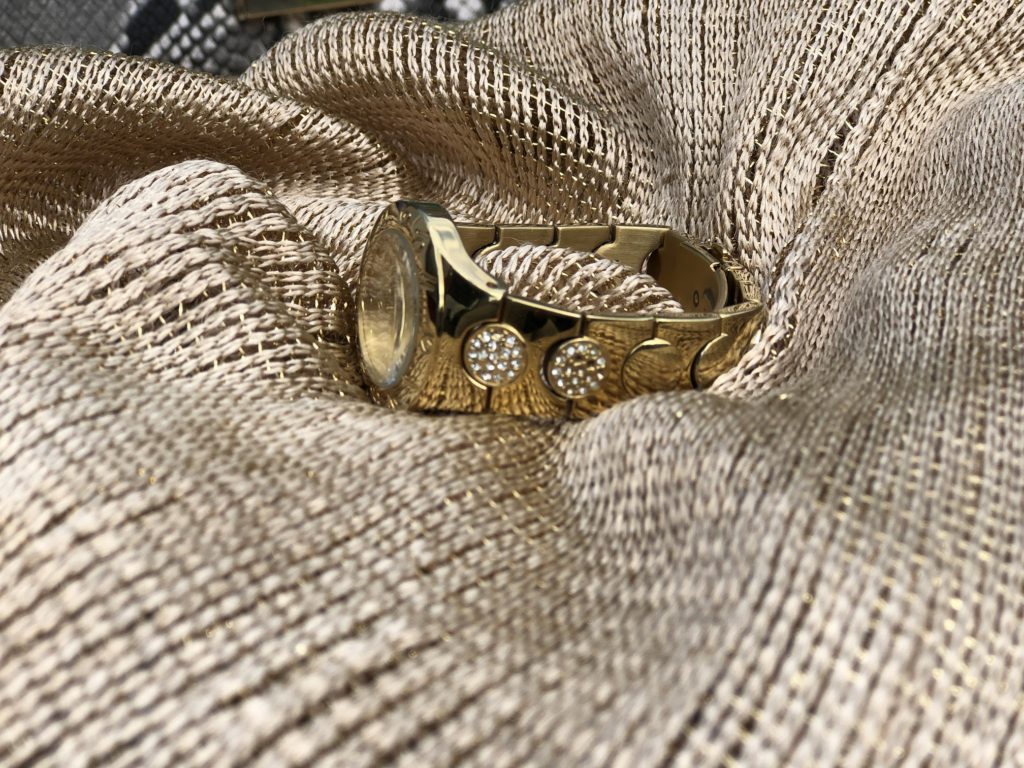 There are other ways in which we adopt differing attitudes to ideas of value, and these are frequently leveraged as tricks within the market. Take for example two largely identical sets of crockery; one on sale for £15, and one on sale for £30, but with a half price discount. Viewed independently of each other, the latter seems like the better bargain because an idea of initial value has been put in your head. But viewed in comparison to each other, the half price discount is seen for the sham it is ("if they can afford to sell it at £15, it's pure exploitation that they originally marked it as £30!"). The discount strategy becomes actively counterproductive.
Or take the £9.99 versus £10 trick. We know in our logical heads here that there is no difference, yet still this psychological trick maintains an impact on our purchasing decisions.
It's really important that we spend some time considering how we construct our own sense of value, because it has significant implications for how we do business. Despite the fact that we aim to approach our businesses from a point of logic and considered analysis, more often than not our constructions of value are based on more instinctual and psychological constructs.
What then impacts our sense of value?
The physical resources embedded in the product
The type of product we are acquiring often impacts the metrics we use to measure value. Physical products still have a massive advantage over both their digital product counterparts and services. People can still – to an extent – understand why you would pay £7.99 for a book, but would expect the audiobook of that to be at least half the price – despite the fact that a) the money was never about acquiring the physical sheets of paper but the story and creativity on the page, and b) the audiobook actually represents double the invested resources because it embodies that of both the author and those involved in the audio production. None-the-less, we still value the things we can touch, even as our economies move increasingly towards a service-based model.
Confusing ideas of time spent on the product with time invested in the product
This is one of the constructs that most frequently trips us up in assessing value. 'But it only took five minutes!' is what we cry as the vet hands us a seemingly extortionate bill.
But you aren't paying for the five minutes they spent checking your dog's teeth. You're paying for the seven years in college, and the 15 years spent on the job building the knowledge base needed for them to spot the problem quickly and with minimum distress to poor Fido.
And that training time carries more benefits than the mere aspect of knowledge. The ability to perform a task – any task – in five minutes rather than five hours is of massive benefit to you. Have you ever had an apprentice hairdresser cut your hair? If you're lucky, the end result might be the same, but you won't get back the two hours you spent sitting in the chair as they painstakingly measured each hair and tentatively snipped. An investment of training and experience means that the head salon stylist has a deftness of movement and an intuition that makes your salon experience quicker, more pleasant and more convenient.
Then there's also the confidence that the job has been done correctly, and won't need to be redone or revisited for a long time. Like we said, if you're lucky, your apprentice hair stylist will deliver the cut you wanted. But you'll be on the edge of seat wondering how it's going for the full two hours (and whether you'll have to spend another two hours fixing it afterwards), rather than relaxing comfortably with a magazine, confident of the outcome that the head stylist will deliver.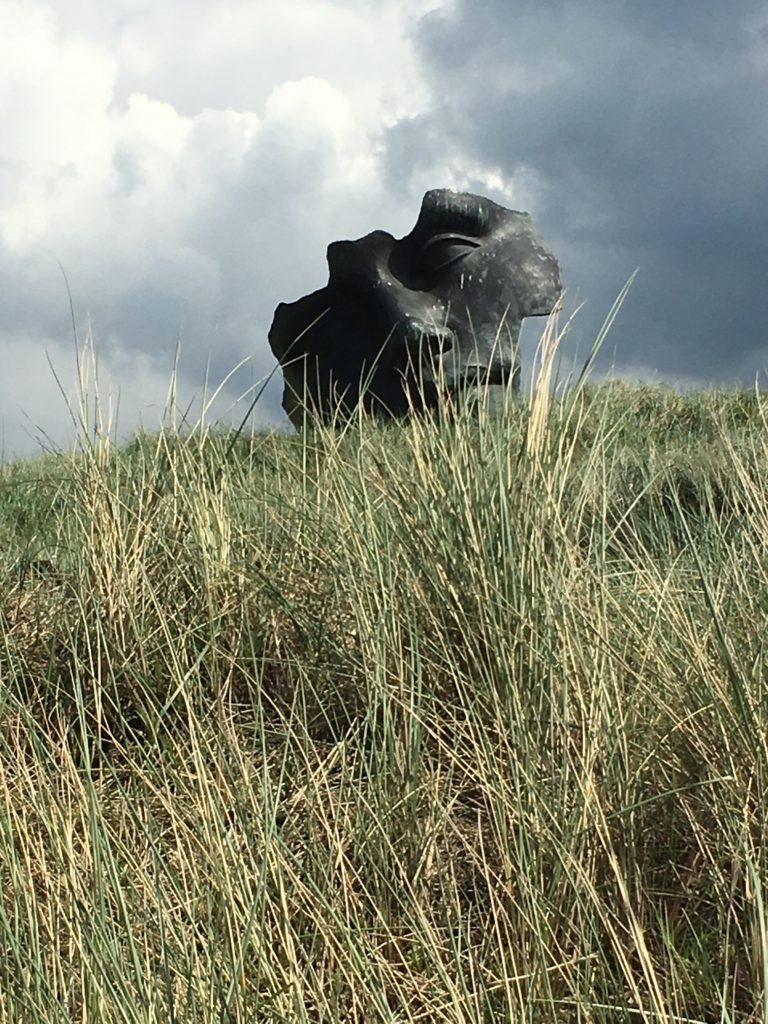 Despite the obvious logic that the amount of time spent 'on the job' has little to no correlation with the value of the outcome you receive, it still tends to be a metric that heavily influences our perception of value. Largely because it's something we feel can be clearly measured. You can count hours and minutes, but it's a bit tougher to quantify 'experience'.
Ultimately though it's important to get away from this mentality, and consider that we are not buying people's time (which itself has quite concerning undertones of 'people ownership'), but instead we are buying their knowledge, and the contribution of this knowledge to an end product.
Confusing inputs with outputs
This is slightly related to the two points above – the idea of buying an 'output' or 'result' rather than the input of physical resources or time. We often tend to try and create a metric of value by inputs. As was identified in the opening section, we (societally, if not individually) value gold because of its scarcity. So we apply this to other resources too. We value a laptop because we couldn't get the raw material resources, couldn't manufacture the parts, and we wouldn't have the knowledge to put them together even if we could. A huge infrastructure cost exists in the creation of a laptop manufacturing facility, so we can 'see' the value of the input, and we judge them to be valuable because they are 'scarce' to us personally.
But actually, it is far more sensible to construct value in terms of the benefits it delivers. We should be attempting to identify how much time we can save, what kind of advantages we can gain or even simply how happy something will make us when we ascribe it a value. This is however often difficult for us to do, because not only can these outcomes be quite abstract entities to measure (metrics for happiness are notoriously difficult), but they're also quite speculative. We don't know that a product is going to save us time, make us happier, or deliver a guaranteed benefit. So we have to take educated guesses.
Seeing value as simply meaning 'low cost'
This by no means applies to everyone, but the very fact that cost leadership works as a marketing strategy means that a whole swathe of people consider value to simply mean 'not costing very much'. Who cares if those socks will only last a month – they only cost £1! Let's forget that spending just £4 more would give you more comfortable, more stylish socks that lasted a whole year. Confusing low cost pricing with value frequently trips us up in the form of 'false economies'.
Applying this in the business context
Throughout this discussion so far we've focused on consumer experiences, simply because they happen to us every day and are incredibly relatable – we are making subconscious value decisions on a daily basis. But whilst we can often afford to be casual about these elements in our personal lives, our businesses need to scrutinize these aspects much more closely.
All too often, businesses – and especially start-ups – are ultra concerned with issues of expenditure and investment. They may often take on an 'I'll do it myself' mentality. You took high school maths, so you can balance the books and submit the tax form, right? You know your 'your' from your 'you're', so website copy, communications and social media should be a breeze. There's a free online picture editing tool you can use, so that's your graphics and branding sorted out.
When it's written out like this, it's almost self-evident that this is a bad idea. Not only will the results likely be mediocre as you attempt a 'jack of all trades and master of none' strategy, but you'll have wasted so much time on these support activities that you won't actually have time to run the core of your business; developing products, liaising with clients, making sales. And yet, it still permeates business thinking.
What really needs to be asked is:
For the time it will take to complete this task, could I be creating more value by focusing my efforts on something else?
If I outsource this activity, will the result generated bring more value than it cost to have it completed?
If I pay rock-bottom prices, am I securing the added expertise, peace of mind, level of reassurance and confidence in the end result that I need or want?
How we judge value at Xpresso Communications
At Xpresso, we apply value assessment in two ways – based both on our clients and ourselves.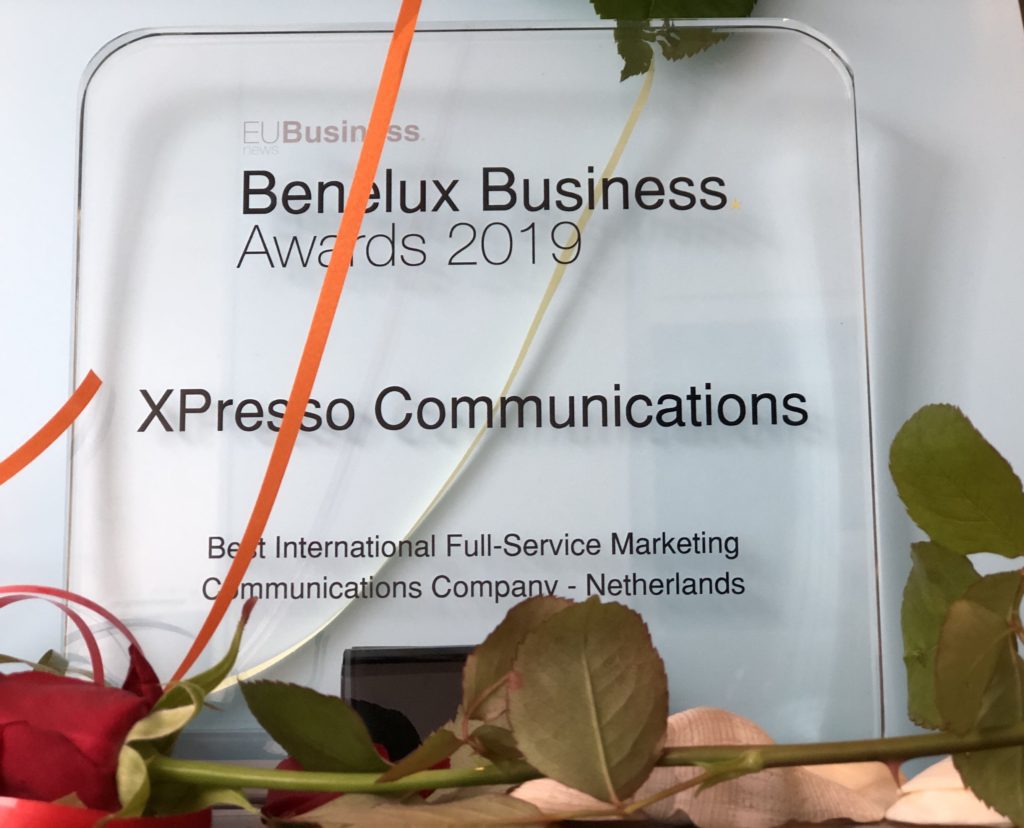 In relation to our clients, we work to demonstrate just how much value there is in the International communications services we offer. And to be honest, this isn't too hard – not only does our track record speak for itself (including the Benelux 2019 Business Award for Best International Full-Service Marketing Communications Company in the Netherlands'), but just a few months into collaboration, our clients start to see active returns – in terms of exposure and sales – that fully justify their initial expenditure.
We pride ourselves on the level of expertise we deliver: using experienced writers with in-depth industry and technology knowledge, International growth strategists, multilingual communications experts, established media relations and networks for content distribution, authentic and interactive social media presence, and the highest levels of professionalism, efficiency and personal connection. We set fair prices for fair work, and work that carries with it highly valuable benefits. This is how we define the value of what we do.
But we also make sure to assess value from our perspective. What is the benefit of acquiring a client for us? Times are undoubtedly difficult for many at the moment ('unprecedented circumstances' and all that jazz…) and it can be all too tempting to take on an 'any client for any price' mentality.
But we like to think carefully about the nature of the relationships we foster, and whether they hold a value for us. Do we share the same mindset and outlook? Does your product offering and brand inspire, excite and interest us – making it 'easy' to create content for you simply because we truly believe in it? Can we develop something meaningful and enduring? Are we in the right position to really deliver value for you? Because we take pride in our ability to deliver results, and would rather forego a working relationship than fail to deliver on promises we've made.
These are all central considerations for us when developing relationships with clients, because value is a two way street. And they should be central considerations for you too – regardless of whether it's communications or some other business support activity that you are seeking. It's vital that all businesses consider both their value proposition in what they can offer downstream to clients, but also the value they can take, from relationships upstream with suppliers, contractors and outsourced service providers.
So, make sure you're thinking logically about value in your business – after all, you don't want to be the brand equivalent of £1 socks and a cheap apprentice haircut, do you?