The Xpresso Guide to the 2021 IBC Show
How seasoned are you as an IBC veteran? How many years has it been riding the Nederlandse Spoorwegen from Schiphol to the RAI? Could you navigate your way from Hall 8 to the Grand Café blindfolded? Does your annual Stroopwafel consumption constitute something of a medical concern?
Regardless of how many years you've been attending IBC, there's no denying that this year will be different for all of us. We've never spent so much time away from tradeshows, and each other. We've never had to contend with such pressing health concerns and such challenging logistical considerations. And for that matter, we've never had to endure Amsterdam in December… (well, at Xpresso we have, but that's because the boss was crazy enough to trade in Italian sun for Dutch fog).
So, given the amount of Xperience Xpresso has garnered over the years, we thought we'd share some of our insight with you*
*Of course, this advice differs significantly depending on whether you're attending as an exhibitor or a visitor, though we like to think there are some common threads that ring true for both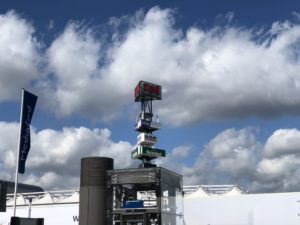 Register
Kind of goes without saying, but it's easy to leave it too late. Registration for the exhibition (but not the conference) is free up to a certain point before the event itself, or with a code from one of the guest exhibitors. So either get your act in gear early, or make sure you have friends in high places. And if you haven't already sorted your accommodation, well… only Sinterklaas can help you now.
Save a few euros on transport (and food)
The Dutch transport system is typical-of-the-nation in its efficiency, but also in its cost. Many people overlook the fact that you can register for a free tram pass, or that there's a complimentary shuttle to the airport available. Why not save those extra euros for a beer at the Hoppe? Also remember that for the Tram, Europaplein is actually a little closer than Station RAI.
Food-wise, much as we hate to denigrate catering at the RAI – indeed it's surprisingly good, we're not quite sure why you'd pay such inflated costs when there are so many good places just a five-minute walk away (leave by Hall 5). Amsterdam is the land of Bitterballen, Indonesian and really-rather-good sushi.
Plan, plan, plan
IBC is loaded with exhibitors, things to do, people to see, and meetings to have. Although the design of an expo gives you the impression that it's all about just wandering up to the things you find interesting and engaging in a casual chat, the truth is that the most important exhibitors will have their appointment calendars fully scheduled months in advance. Make sure you've created a list of what matters to you, reached out to those who you want to make fixed appointments with, and prioritized your schedule accordingly.
Even if you do still intend to simply wander around and take in the sites, the RAI is expansive and so you'll want to optimize the way you approach it – making sure not to miss Hall 1, 8, or the Future Zone – plus anything specific to your sector. Even if you're a veteran who has finally come to understand the nonsensical layout of the venue (it only took us a decade…) we still strongly recommend you download the app, which generally avoids you fighting with the oversized paper version in the middle of a jostling hall.
Also, make sure you're well stocked on business cards. Sure, the booths scan your passes – but that becomes oddly like a game of Pokemon Go and only ensures spam for months to come. If you're looking to forge truly meaningful connections, get ready to play business card bingo. Or, if you're feeling a little bit more new school, why not leverage LinkedIn connections, or QR codes that link automatically to your Whatsapp and socials?
Be environmentally conscious
The Netherlands is pretty hot on environmental issues. But there can be no denying, Expos are an environmental nightmare. At Xpresso we'll be doing all we can to reduce our footprint; we use public transport, carry refillable water bottles and coffee mugs, and only pick up promotional materials and magazines when we know we'll get use of them (and always drop them off in a recycling point after).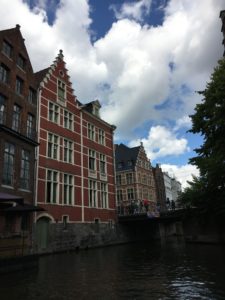 Don't talk about Covid
This one's a matter of personal opinion, we'll admit. But the thing is, we're all exhausted by it. Of course the novelty of meeting each other again naturally causes us to reflect on what it is that has kept us apart so long. Conversations will inevitably begin with some trite statement about Covid; it's become the conversational equivalent of the weather.
But the problem is, it's significantly more controversial than the weather, and even more miserable as a subject (and yes, we say that knowing full well just how bad Dutch weather is). Now that we're (hopefully) emerging through the other side, there are so many more wonderful, exciting and stimulating things we can talk about. So after passing the odd initial remark on how peculiar it is to be around each other (and not wearing pyjamas to work) again, let's just get back to making remarks on the extortionate price that RAI charges for a bottle of water and which booth has the best pens/USB sticks/lanyards, etc.
Be respectful
Yes, we recognize that with this point we're slightly undermining our previous point. And it's not on us to tell you what to do: the politics of collective safety versus individual liberty are complex and multifaceted, and have rarely been explored on the level that they have over the past two years. But in almost every other situation in life, if somebody feels scared, weak and vulnerable, and we feel safe, secure and strong, then we'll generally use that position of strength to protect those around us. Recognising, respecting and indeed even accommodating the concerns of others is going to be kind of crucial to making IBC work this year, regardless of our ideological and political stances. It is – rightly or wrongly – going to be an issue of logistics rather than principles this year.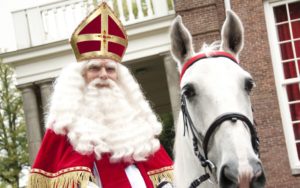 Embrace Sinterklaas (St Nicholas) in the Netherlands
Sinterklaas in the Netherlands is generally wonderful, and for a population that's often quite reserved, the Dutch really know how to get into the swing of things. There's one somewhat controversial bit – and indeed that will fall on the  middle day of IBC, when Sinterklaas and his… friends arrive to distribute small presents. Sinterklaasavond, the night of December 5th, is usually celebrated with family and/or friends. Lots bearing the names of the participants are drawn some time beforehand and – another very Dutch tradition – an agreement is made about how much will be spent on the presents. What's particularly exciting about Sinterklaas-time is that you'll be able to diversify away from a diet that consists entirely of Stroopwaffels. Now you'll be able to also take in such delights as 'speculaas' (spiced biscuits, often in the form of the saint),  'banketletters' (sweet pastry filled with almond paste),  'chocolade letters' (S for Sinterklaas or the initial letter of your name) 'pepernoten' (mini ginger biscuits) and 'taai taai' (chewy aniseed biscuits). Sure, they're all just more kinds of cake, but still…
Wrap up warm
This one kind of goes without saying, but there's a special kind of  bitterness in the cold that comes during winter in the Netherlands that's kind of hard to explain. It needs to be felt to be believed.
Wear sensible shoes
Anybody who makes it through IBC in business shoes – especially with heels – has our intense respect. All that time on your feet, pacing from hall to hall – only the most devoted and fashion forward would choose aesthetics over comfort at the RAI. But you're about to face another challenge; a Dutch winter. It's not just the treacherous black ice that will send you flying, or the loose grit from the roads that will inch its way into your sock, it's the puddles soaking up through your soles and the cold biting at your toes.
Just don't say we didn't warn you…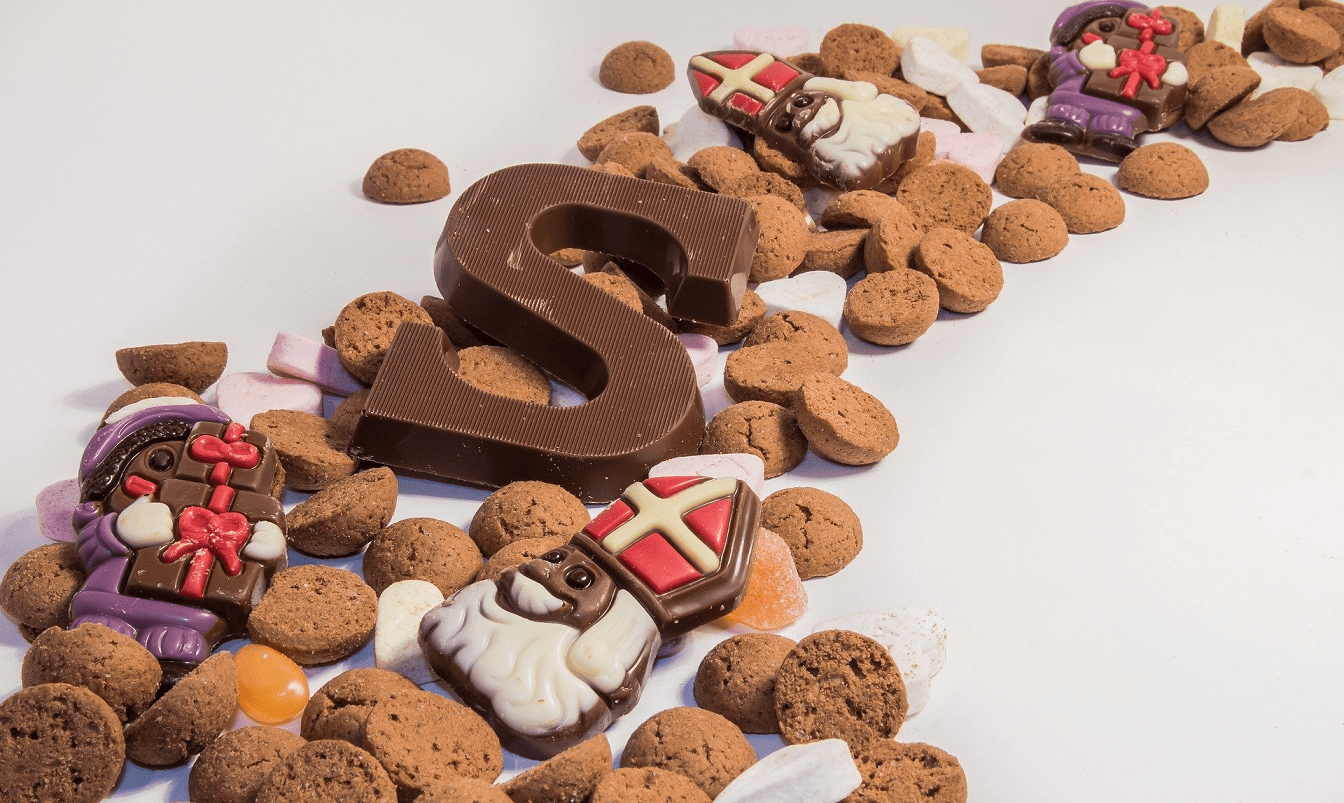 Getting down to the real stuff
Ok, we can't deny, we've been a bit flippant in this month's blog (though we'd like to think there were a couple of tidbits of useful information in here). But all joking aside, we at Xpresso are incredibly excited about attending IBC; they've been using the tagline 'Together Again' and it's a simple but effective communication of how important and meaningful it is going to be to see each other again. At Xpresso we've always prioritized the human connection, and whilst we've demonstrated the innovative ways this can be replicated in remote conditions over the past two years, there can be no doubting that the ability to return to the core of our practice and principles leaves us buzzing with excitement.
We'll be spending our time at IBC reconnecting with our oldest clients and the international journalists, cementing the online partnerships we've made more recently, and seeking out new connections. All the time we'll be forwarding our philosophy of an integrated, creative and hybrid-minded approach to communications which seeks to build a sustainable, coherent, affordable approach to brand and relationship building. At the core of our arsenal will be the weapons of meaningful personal engagement and the importance of thought-leadership and personality, as much as technology and data.
Oh, and pepernoten. Don't forget the importance of pepernoten.