IBC 2019: Not even remotely a question
The key technology themes Xpresso Communications discovered at the IBC Show
 Blog
So we're all back from IBC and settling back into more normal patterns of work. Yawn. But we generally tend to find that there's a small spring in our step that comes in the post-IBC period – a feeling of motivation that arises, most likely, from the inspiration we've found touring the halls of RAI. A week or so after the exhibition, we at Xpresso Communications like to get together for a (usually virtual) coffee, and talk about what themes we've discovered during our visit: both those that pertain to our communications activities directly, and those that are impacting the industry more generally.
IBC overviews – but what viewpoint are you taking?
One of the key themes that came out of our conversation was the cognitive biases that we hold individually, and thus – to a degree – as a collective organization. As tech-related PR & digital marketing specialists, ProAV accounts for about 30% of our activities, with Broadcast constituting the lion's share. Of course, these days there is significant cross-over of technology and thinking between the both.
Take – for an example – the issue of IP. A number of our clients are deeply entrenched in the field of broadcast over IP, and much of the content we produce for them focuses on this area. They've been banging the IP drum for many years, and we've been with them since the beginning. As a result, turning up at IBC, and finding hundreds of booths still devoted to satellites and SDI cable is … jarring. Hearing people refer to IP as an 'emerging' technology makes us do a double take. It can be so easy to isolate yourself in one technology, one mode of thinking, or one IBC hall… that you forget the others exist.
But this is why IBC is so important. It gives context and calibration to all the things that we've started to take for granted. In this particular context, IBC helped to show us that a) the IP message still needs significant promotion to reach the industry completely, but that b) it's important to not write off the relevance of the 'status quo', and recognise that there are many potential (and even present) clients who have solid and rational reasons for maintaining their operations along more 'traditional' lines. The industry may be shifting, but it hasn't yet shifted.
Tunnel vision or funnel vision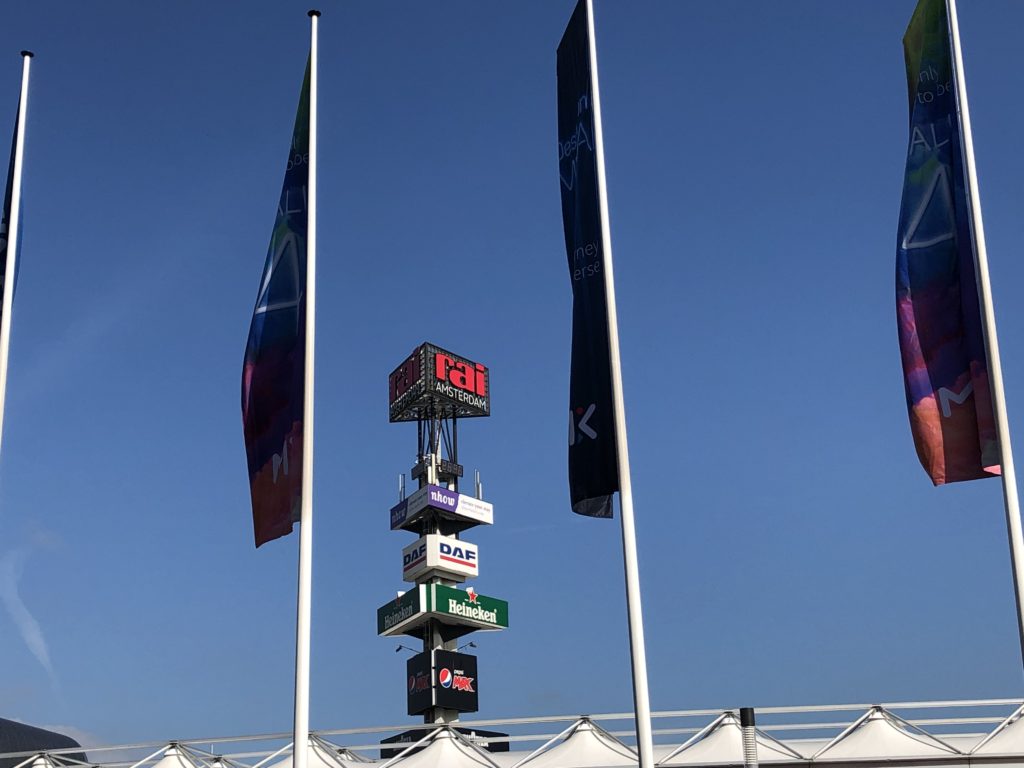 So from this point of view we found that from a personal perspective, IBC (and tradeshows like it) are vital for widening the viewpoint and making sure that we haven't developed technological tunnel-vision. But at the same time – it's important to be cognizant of the preoccupations the industry has (as most industries do) with the concept of trends.
Take for instance IBC 2018. Just a year ago, anywhere you looked, AI was the buzzword of the day (or week). And undoubtedly there were a lot of cool things being done with machine learning, many of which were significant in improving workflows and making production processes significantly more efficient.
But this year, it seems that all is quiet on the AI front. Is this because it was a passing fad, or because it has become so quickly subsumed into mainstream practices that it now goes without saying? Our impression is – a little from column A, a little from column B. The AI thing was undoubtedly overdone, and people were bringing half-baked technologies to the IBC that significantly convoluted the lines between basic algorithms, AI, machine learning and deep learning. They either weren't ready for market, or they were so primitive that the market had already left them behind.
But come 2019, AI has also become so embedded and fundamental in many broadcast fields that it barely warrants making a fuss about. That said, there's still value in talking about it. We found the SCTE seminar to be a particularly balanced and rational exploration of some of the newer applications of AI and machine learning right at the core of broadcast networks – delivering real value without much of a song and dance. And we can't deny, the lunch was delicious – appealing very much to the Italian heritage of Xpresso Communications.
The latest thing
The discussion of prevailing trends leads us neatly to the issue of 8K. You couldn't move through the halls this year without falling over the latest proclamation of 8K readiness. But where do we really stand on this? We're all relatively aware that 8K productions don't actually exist yet – and only the prospect of the Olympics is pushing broadcasters to even contemplate it. But when we don't even have widespread 4K adoption in the consumer market, where is the value in pushing yet further on this front (niche applications or commercial use aside)? And at what point does this image quality improvement become irrelevant to the general consumer, who – according to research – will happily accept compromised image quality so long as the audio quality and consistency of broadcast remains high?
Understanding the role of 8K in the industry requires a bit of an understanding on business positioning. The Boston Consulting Group were the first to come up with the concept of the growth-share matrix (see image). In it, you have your question marks, stars, cash cows and dogs. Every company has its cash cow – a product that is helping it to achieve massive market share, but within a market that itself is stagnating with no potential for growth. This constitutes high ability, low achievement. In the opposite corner though are the question marks – products which, when/if the market takes off, will have massive market growth. However, companies may have little track record in this area. These constitute high potential, but low ability investments.
Where everybody truly wants to be is in the 'stars' corner: high potential, and high ability. So it seems to us that everybody is attempting to assert their potential in the 8K market before the actual market growth kicks off, so that they can be front and centre when that moment comes. The only big question that remains is – will 8K actually kick off? Or will we have diverted to something new and exciting (or simply more practicable) long before that revolution begins? Will HDR actually be where our focus develops, and is it mutually exclusive? And can businesses keep their cash cows milking long enough to fund 8K R&D to the point where it starts generating its own value?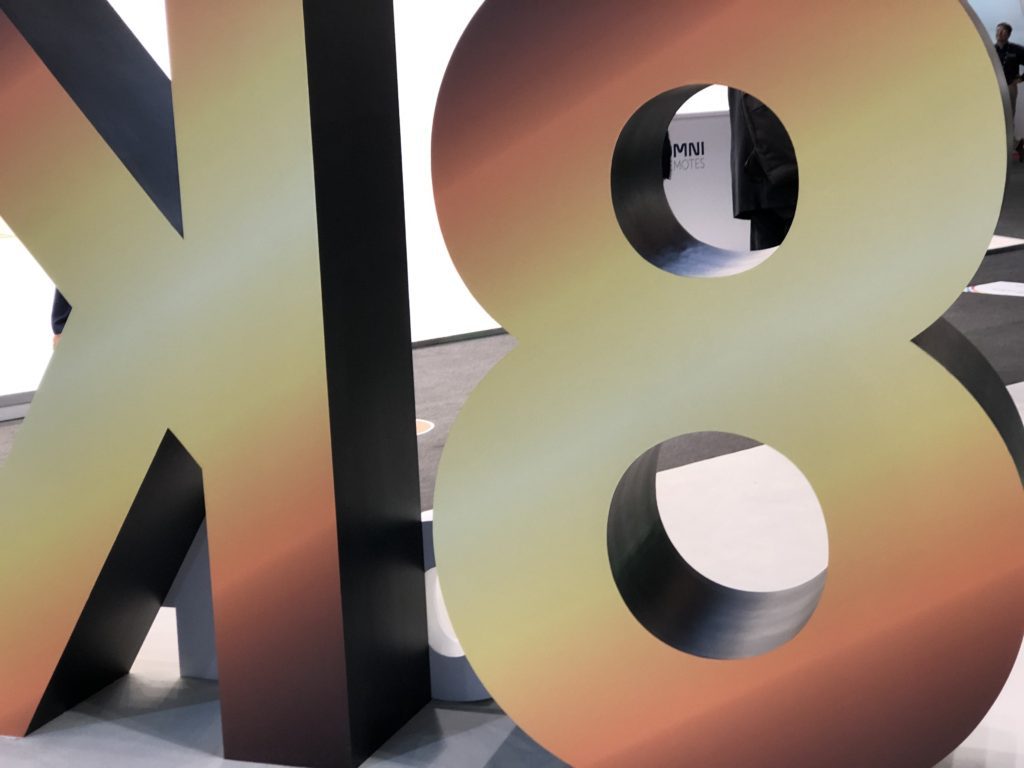 We have no definitive conclusion on the matter, but we are going to be interested to watch it develop.
Sharing is caring
At the beginning of this roundup, we said that there seemed to be at once a convergence and a divergence in the industry. In particular, as we converge on single ideas of how to move forward in a general sense (for instance, OTT and IP), we diverge in terms of how to specifically go about implementing that. Harmonising standards is a particular area of complexity on this front.
The problem is, it's not a particularly democratic (or meritocratic) process that dictates what we adopt industry-wide, and when we do so. It's an old example, but always a pertinent one: just think Betamax versus VHS. It's not necessarily a question of techno-superiority, but more one of marketing and resources.
This is why we are following the developing of the SRT standard with interest. An open-source video transport protocol originally developed (and ongoingly promoted) by Haivision, it allows for dynamic adaptation across unpredictable networks. But its key advantage is not its current network performance (though this is exceptionally good), but the fact that those that use it are those who have the potential to dictate what it does, and how it is crafted. SRT seems to us to be one of the most important collaborative projects in contemporary broadcast, and it is great to see that industry players of all sizes are coming together on this one.
Not even remotely a question
One of the trends that we are sure is here to stay is the issue of remote broadcast and the rise of the OB van – and it clearly ties in with a lot of the other elements that we were seeing across IBC: from IP, to data security, to the cloud, to remote MAM and production suites, to virtual radio production, to no-latency and ultra-low latency monitoring and switching, to broadcast hardware and cameras which are significantly more portable and discrete in nature.
What was interesting about this is that this trend was as visible in the conference visitors as it was in the booths on exhibit. This is a force being pushed by the market as much as it is pulled by manufacturers. Whilst in general there was a consensus that footfall at IBC was lower (meaning smaller queues for the loos, cloakroom and Grand Café – wahey!), there was also a belief that there was a far more focused approach from visitors: potential buyers weren't prospecting, they were coming in with a vision and an agenda that they expected to be fulfilled. And the majority of firms were more than ready for the challenge.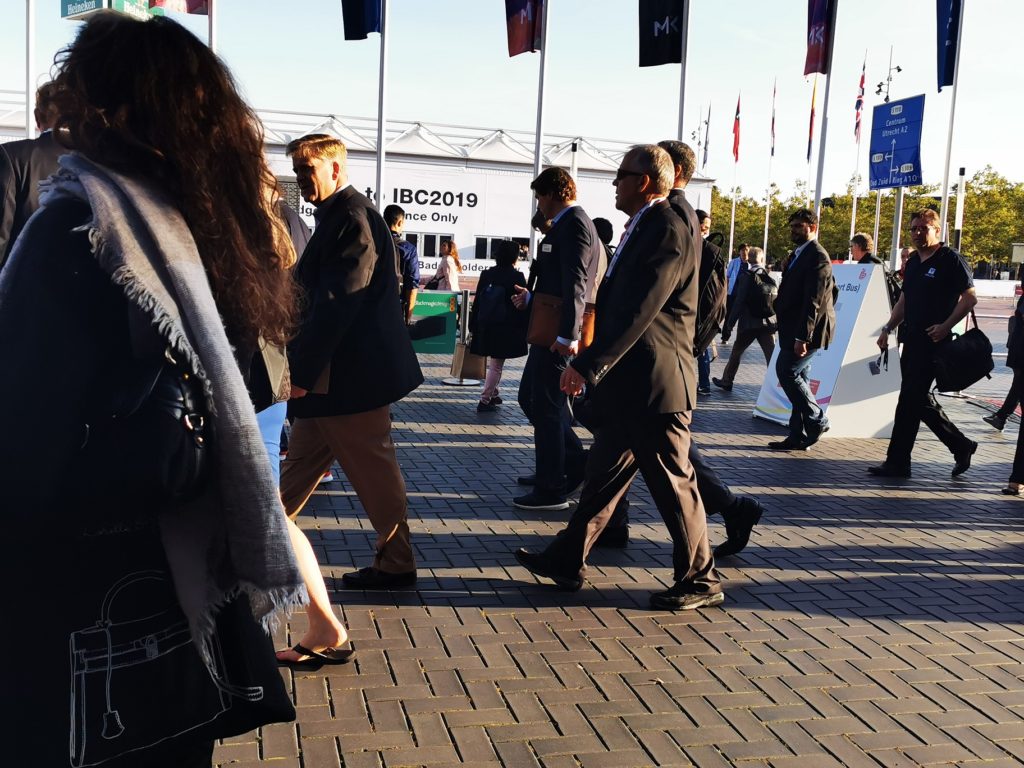 It was interesting to find that at the PR and communications end of things we found exactly the same: rather than pitching to potential congruent companies, we found that this IBC we were approached by far more businesses who had a clear vision and a clear intention, and felt ready to embark on a collaboration right off the bat. They were the ones to take the lead in building a meaningful relationship with us.
Perhaps it just goes to show that if your message is right then awareness in the market becomes higher, and after that things just seem to fall into place. Let's see what messages the next IBC brings.