The 73rd Article About 2020 Vision in Marketing Communications
The 73rd article you'll have read this January linking the year 2020 with 20/20 vision…But this one's different, we promise.
Read on to find out what 20/20 really means, in relation to both your eyes and your marketing strategy.
Blog Xpresso Communications
It's 2020. Which means it is practically obligatory to construct a marketing communication which riffs on the idea of 20/20 vision. It's a compulsory undertaking. The marketing gods demand it.
But do you know what the expression '20/20 vision' actually means? People tend to refer to it as meaning 'perfect' vision, but this is inaccurate in two senses. Firstly, 20/20 means that an individual has the clarity of vision that a 'normal' person would have when viewing something from a distance of 20 feet. To put that in context, if you have 20/100 vision, it means that you'd have to stand 20 feet away from an object to see it, when a normal person could see it as far away as 100 feet. Blind as a bat, to coin an expression.
Conversely, you can actually have 20/15 vision. This would mean that you could stand 20 feet away from something and read it clearly, when a normal person would need to be standing at 15 feet. Your eyesight beats them by a full five feet.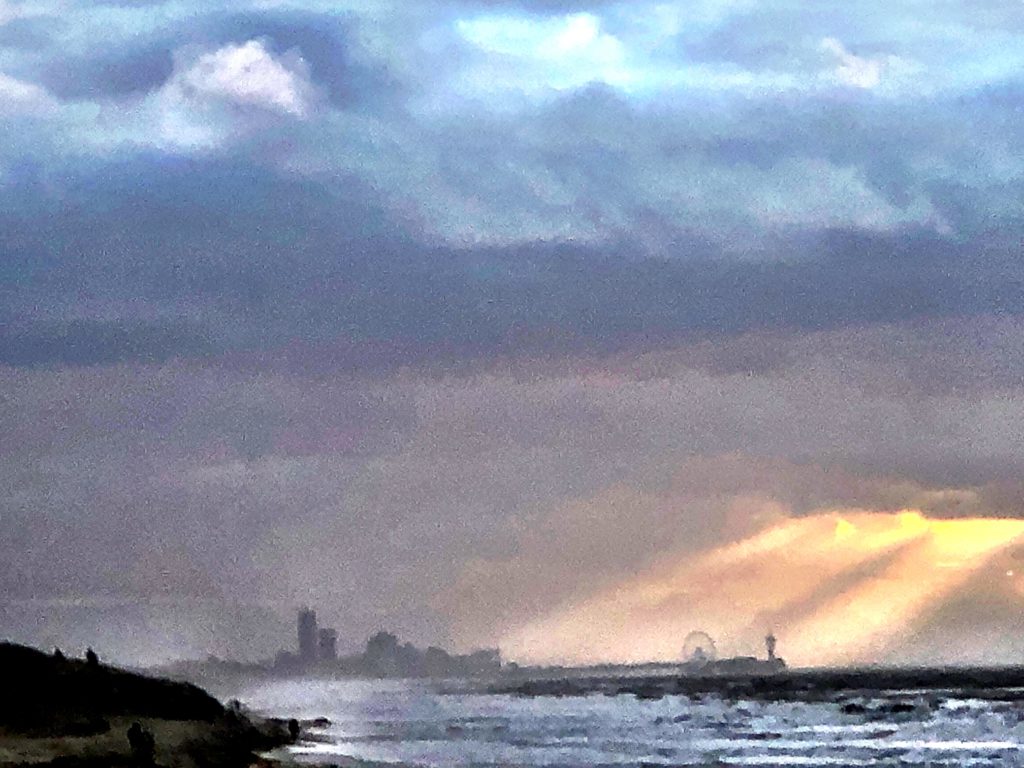 So in fact, the concept of 20/20 vision speaks to something distinctly 'normal', not something perfect. (indeed, whilst the best ever recorded visual acuity is somewhat contested, a number of people point to Veronica Seider as the person with the most 'perfect' eyesight, who was said to have a measure of 20/2).
Secondly, talking of 20/20 vision as perfect vision is misguided because it speaks to only one dimension of vision – clarity. There are a whole host of other components to our vision which impact our wider ability to 'see'; peripheral awareness, eye coordination, depth perception, focusing ability, intuitive or analytical thinking and chromatic vision; all of these contribute to your overall visual ability.
So where exactly are we going with this metaphor? Well, much marketing material will liken the concept of holding 20/20 vision in 2020 to the idea that their business has a clear vision of the path ahead. That's all well and good. It might even be true. To an extent.
But if you take the realities of what 20/20 really means, then what this message expresses is that the business has a relatively average level of foresight, and moreover, that they only have clarity of vision because they are narrowly focusing on something just 20 feet away. When you take it like that, it isn't such an impressive brag. What about the things in their periphery vision – the threats and opportunities that sneak in from the side when your attention is focused in front of you? What about having a vague impression of a looming obstacle far on the horizon, which you don't see because you're too busy focusing on the details of an object just a few metres away from you? The world of actual vision and the world of business vision have a number of parallels.
Taken like this, the vision metaphor is actually quite apt for business. It might seem like a jaunty, amusing idea to link the year 2020 with the idea of 20/20 vision – but as with all quick, slick and superficial metaphors, when you dig down into the realities of the term, you understand that there are endless complexities and nuances.
Vision in the field of marketing communications
Marketing communication trends. The only place where you can possibly hope to have something resembling 20/20 vision here is in hindsight. And even then, in reality, very few people even manage to see what has gone behind them perfectly.
Certainly, we might be able to see what has occurred in the world of marketing over the past year, three years, and decade – in the sense that we can point to them and identify them. But do we understand them? Do we understand their full context – why they emerged, and what their true significance was? Can we really see them, or are we just seeing them? Maybe hindsight isn't always 20/20.
It might perhaps help to get specific by using an example. Let's take a trend from the last decade – one that is very close to the heart of Xpresso: the idea of blogging. Blogging has seen a massive rise in popularity for businesses operating on a B2B basis over the last decade – indeed, an industry report by the Social Media Examiner suggested that as many as 78% of B2B businesses had experimented with the use of blogs.
But as with all trends – why are people jumping on the bandwagon? Simply because it's what others are doing, and there's a fear of getting left behind? That might be why many of the 78% have jumped on board – but if that is the singular motivation, it misses the point.
Xpresso believed in blogs right from the start, because using them is not only intuitive. What are businesses seeking in their marketing efforts? We can identify at least five key things:
Complete control over their brand image and the messages they communicate.
A way to demonstrate leadership in the market, insight and expertise.
A way to disseminate content on a broad basis, but to targeted and relevant audiences.
A way to extend the on- and off-line content life in comparison to other communication tools like Press Releases and articles
And a way to do this without being subject to either press deadlines or advertising costs .
The answer: blogs. When industry knowledge and keen understanding of the true nature of marketing communications – and the humans at the heart of it – are applied, then it doesn't take a superhuman level of vision to see the value in this particular path.
In fact, next month we'll be writing about blogging in a lot more depth – exploring more of these concepts about the value and advantages that spring from self-curated content as part of an integrated communications strategy, as well as the risks, drawbacks – and, perhaps most significantly, the essential practicalities of how to manage blog and opinion piece content.
Because despite the fact that we wax lyrical about the advantages of using blogs in combination with (or without) press-curated content – and despite the fact that we thought that 'blog' was a core marketing term understood implicitly by the world and his dog – in reality we've been surprised to find that many businesses in the B2B world are still largely unaware  of what blogs are, what they can achieve, and how they should be used. So stay tuned for our comprehensive guide on the issue next month.
Now, just because we saw the value of thought leadership, blogging, and taking control of communications in an integrated way  – does that mean we have the '20/20' prescience to always see the next effective move and stay ahead of the game? It would be arrogant to suggest we've got preternatural levels of foresight, but if you understand the fundamentals of marketing – the core of communication – then the majority of curves in the trend won't catch you by surprise.
Looking ahead
One thing that we at Xpresso can see ahead with relative clarity is the continuing importance of organising and attending events and tradeshows. For all the trends that have come and gone, the importance of personal connection remains. There have been fads for automated marketing – subbing out people for software to facilitate real-time communications, to achieve lower costs, to unify messages. And every single time, the market has seen through them. Sure, they can facilitate an adequate baseline performance on the simple things – but they provide little reassurance to nervous customers making big purchases, and they certainly never secure those serendipitous moments that touch people at a deeper level and resonate in a way that mere logic and efficiency can never achieve.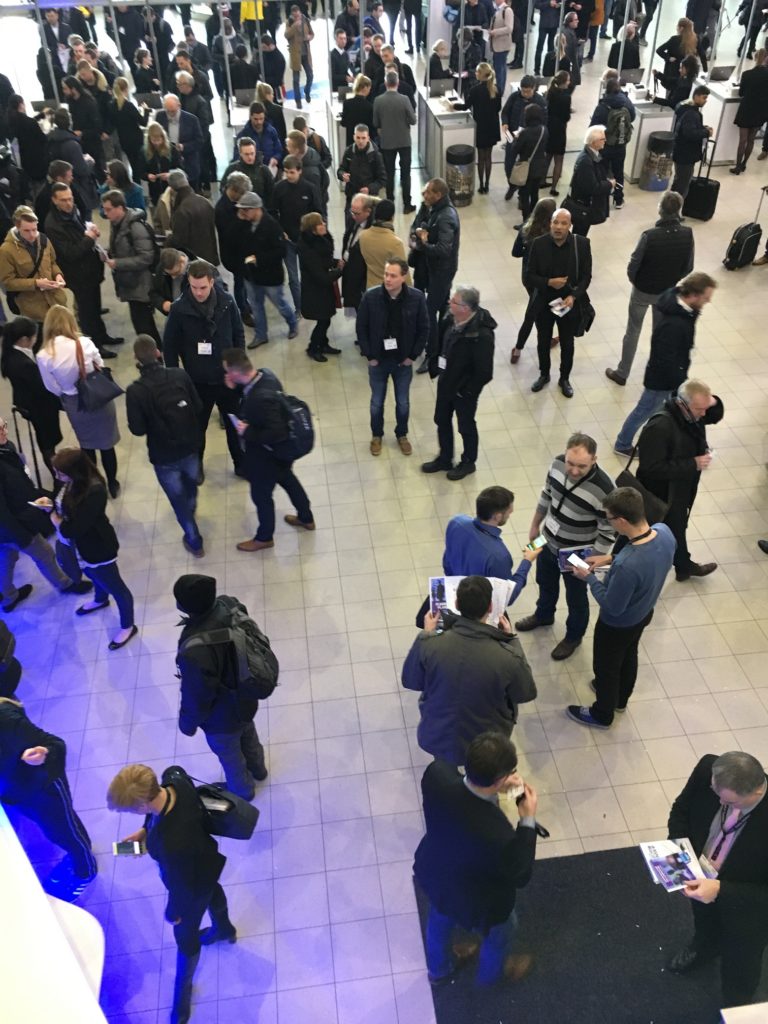 It's for this reason that shows like ISE, NAB and IBC and business partners events  are key not only to us at Xpresso, but to everybody operating in the Broadcast, media and PROAV industries. From a technical perspective, a mere stroll through a hall will give you more insight into what matters in the industry than hundreds of hours of reading industry articles. But more than that, the amount that gets said – in formal meetings, informal coffee breaks, verbally and non-verbally – none of this can be matched by electronic communication. Attending shows and events helps us to really 'see' – our clients, their needs, the end users, the industry.
So, in the meantime, we'll look forward to 2020, but we'll keep the visual metaphors strongly in 2019.