Is Video or Text Going to Work Better for Your
Communications?
New clients can bring a different way of seeing (… or watching).
Blog
Over the past year, Xpresso has welcomed a number of new clients into the fold. Unsurprisingly, given that we work predominantly in the Broadcast, media and PROAV markets, some of these clients have quite a love affair with video. Whether they operate in the technological support of underpinning broadcast networks, or the creation of AV production equipment directly, their focus is predominantly on visual mediums. A few of them think almost exclusively in terms of how audiences react to moving images – and they strive to improve the quality of this on a daily basis.
It is therefore also unsurprising that some of our clients and many companies we connect with believe that it must be video which reigns supreme when it comes to communications strategy and marketing messages. In the beginning of our relationships with some clients, there was an honest admission on their side that they were somewhat skeptical about what value any PR and marketing firm – and any form of writing – could bring to businesses whose core mission relies on the power of the visual image, and seeks to communicate centrally the way in which their product enhances the nature of that visual image. Some companies come in-built with a bias against the written word: we're working an uphill battle here!
But Xpresso isn't afraid of a challenge, and we're proud to say that this is one that we've well and truly conquered. It has only taken a few months into each relationship to convert each and every one of our clients to the idea of a marketing mix that isn't solely reliant on video content. Clients across the board have expressed how surprised and happy they are with the way that the use of blogs and opinion pieces was widening awareness and understanding of the product within the market.
For each of them they have noted that exposure is up, and that potential clients are more readily understanding of the nature of their products and the unique benefit they can bring. The written word often has an ability to express these things in a way that is both clearer and more nuanced, which readily suits the kind of complex technologies that many of our clients are producing and marketing on a B2B basis.
But their initial skepticism about the written word – and the bias towards visual communication – got us thinking about the relative merits of video and written content when crafting a communications strategy. At Xpresso we create both, but our true passion is to craft stories and messages with words – our team is full of wordsmiths who are genuinely passionate about writing. So having a client who has such a clear bias in the other direction – believing in the superiority of visual content – has proved to be the perfect foil to our talents, and an important prompt for us to engage in a critical analysis of the content mix we favour.  We thought we'd share some of our thoughts on the relative strengths and weaknesses of each approach.
The pen is mightier than the… screen.
One of the central benefits of the written word over video – particularly in a marketing context – is that it requires more solid engagement from your target market. Research tends to indicate that when people watch mobile video, their attention often meanders or the watching process is juggled with another activity that requires at least some attention – waiting for a bus, cooking, or filling in transition time between other activities. On these occasions, the video is rarely paused, and viewers rely on audio to keep them roughly aware of the progress or message of the video as their attention is diverted elsewhere. In this way, it is dialogue and words which are absolutely key to keeping the message maintained, rather than the visuals. This in part renders the very point of video – its visual nature – largely useless. It is the written content – even if spoken – that pulls the majority of the weight.
With written text – in blogs, opinion pieces or other forms of copy –  the reader is required to engage on a more direct and meaningful level: the very process of reading is far more active than the passive consumption of video. Moreover, when a person is distracted and stops reading, the message does not continue without them, it waits for when their attention resumes. Indeed, the level of control that people have when consuming written content is much higher: people can stop and re-read points if they are more complex or nuanced, they can skip ahead to seek out relevant or interesting information, and they can pause and resume at will. It grants the audience more control over how they consume the message.
A picture paints a thousand words, especially  if it's moving
These things said, there is undoubtedly value in the use of video to promote and inform – indeed, there are many contexts where it might be a far more suitable medium. Estimates suggest that users are significantly more likely to click through on video content – perhaps precisely because it doesn't take full focus. Text-based content may be passed up or 'saved for later' (and promptly forgotten about) when users know they aren't in a position to devote their full attention to it. Sometimes it might be necessary to recognise that you aren't going to achieve full concentration from your audience – and that some attention is better than none. Choosing video content precisely because it fits in with the multitasking, divided-attention nature of modern consumers might be the right call.
Furthermore, whilst text might be a stronger way of embedding a message within an individual potential client, in terms of spreading that message, videos are recognized as being far more effective – people are 11 times more likely to share video content than written articles. Video has the higher potential for realising 'viral' status – if that's what you happen to be after.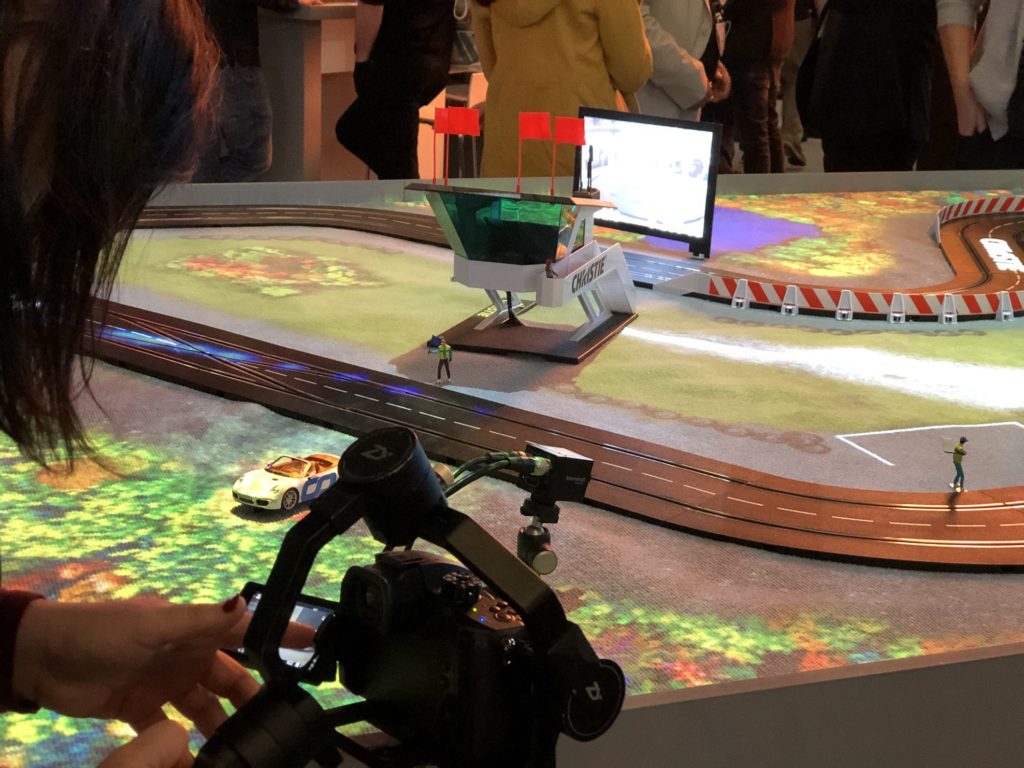 Six of one, half a dozen of the other.
When making a choice about what medium might suit your purposes better, there is ultimately no objectively 'right' option. Much will depend on your purpose and intention. How complex is the message you need to convey? Optimum video length varies by platform – an ideal Instagram video is just 30 seconds, whilst users are willing to spend about four minutes on a Facebook video and up to 10 minutes on a YouTube video. Conversely, the 'sweet spot' for written blog content is about 1,800 words (both for SEO purposes and readability – though a short, snappy piece can still hold impact).
So can you fit all that you want or need to into a video, or is text going to work better for your message? Technical messages or opinion pieces may be more suited to text, whilst brands that are aiming to communicate their image, values or equity might benefit from using music and visuals to convey feeling, rather than meaning.
In addition, you need to consider – who is your audience? Whilst in general there has been a move across most demographics towards consuming video-based content, undoubtedly there are some groups of people who are simply more voracious readers than others. Older audiences and professionals are more likely to engage with text-based articles, younger audiences favour video.
It is therefore very clear that the choice between video or text is highly contextual. But more accurately, it's a false dichotomy to see it as a mutually exclusive choice. An effective communications strategy will harness elements of both video and text, leveraging the strengths of each and maximizing the receptiveness of audiences to your particular message. At Xpresso, we're very lucky to be able to create content in both visual and written forms, and combine them in an effective brand communications strategy.